the most wonderful man in the world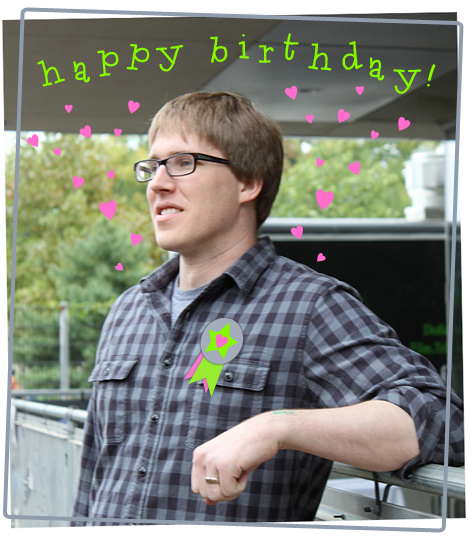 I believe there is only one man in the world with the patience, kindness, and determination to put up with my crazy self… I feel so incredibly lucky to have found him so early in my life!
My sweet, hard working, brilliant genius of a husband turns THIRTY today!!! (Wild fun fact: We've been together – and basically inseparable – since before Travis' 17th birthday and for all the birthdays in between!) I cannot imagine my life without him and I know that every single thing I have accomplished in my adult life has only come with his help and support. What a heavy and humbling thought, but also a testament to teamwork and devotion.
I love you, Travis! Happy birthday!
And, as an extra special gift… I'll leave you with the immortal lyrics from my favorite song from my favorite parody hair band:
I believe in a thing called love
Just listen to the rhythm of my heart
There's a chance we could make it now
We'll be rocking 'til the sun goes down
I believe in a thing called love
Related posts: