The White Buffalo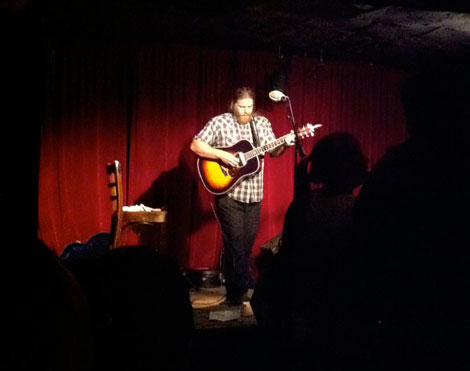 Travis and I continued our NY music and culture tour last night… well, we actually went to Hoboken, NJ, but I consider that almost in the city… We went to see The White Buffalo, a solo, acoustic, folk/rock n' roll musician.
The first time Travis saw The White Buffalo it was in Eugene and he came back practically giddy about this new, opening act musician he just saw. The White Buffalo (I think his real name is Jake Smith) does have an awesomely powerful voice and a badass, western style. He is a funny guy who comes off as super laid back, cool, and talented. I really enjoyed the intimate concert at Maxwell's.
Love Song 1 is my favorite of his songs… so far. Supposedly, he has written hundreds of songs!!
—-
Park Slope friends, go see The White Buffalo tomorrow night at Union Hall!! Tickets are only $10 and you won't be disappointed.
Related posts: