and now it is august…
I've already complained about it plenty, but jury duty put me way behind on my work. The smart decision would have been to spend the weekends getting caught up, but we had already packed them full of running and fun-having.
So, how did I spend the second half of July?
We went to Travis' boss' wedding last weekend. It was an incredible party. Beautiful ceremony, amazing flowers, delicious food, fun dancing. The reception was at Chelsea Pier, right on the water. Plus, we got to hang out with some of our Oregon friends. I had a great time.
My timed 5k on the 26th went reasonable well. I ran it in 28:34. Near 9 min/mile pace. I'll take it.
Travis took me to the MLS All Star Game on Wednesday. I was so tired that night and the All Stars lost to Manchester United and icky Wayne Rooney, but it was still a fun event. There were parachuters and fireworks!
On Saturday, we ran the Queens Half Marathon. (The photo above was taken as we arrived at Flushing Meadows Park at 6:30 in the morning.) I had a rough start to the race, but pulled it together and finished strong. Travis PR'd with a time that was 18 minutes faster than mine. My time was mediocre, but I think my training is starting to pay off in subtle ways. I was less dead after the race than in the past, despite the heat. I also felt more positive during the race – with complete confidence that I could finish strong. Now, I just have to start thinking about that full marathon coming up in October…
On Saturday night we went to see Cowboys & Aliens. I really enjoyed it. It was definitely superior to Captain America. Plus, it had Harrison Ford, who was perfect as the grumpy, old war hero. He is 70 years old!! And he was running around looking awesome and throwing spears through aliens! I was impressed. Daniel Craig is probably too good of an actor for a comic book movie, but he looked excellent in the chaps, so he was a good choice. The movie was maybe a little too sci-fi-y in the second half for the general public, but I liked it all. There was even a cute dog character!
Yesterday, we had a fun day of pool partying with TNT friends and watching Waiting for Guffman (which strangely, I had never seen) on our friend Becca's deck/movie theater. A great end to a fun summer weekend.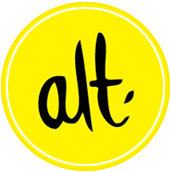 And in other big news… Today, I bought a ticket to the Altitude Design Summit. The conference is happening in Salt Lake City in January. This is the third year of the creative, online entrepreneur event, but it will be my first time attending. I am excited! It is a really fashionable event with big name (in the blogging community) speakers and fun sponsors (like Kate Spade). I am looking forward to comparing the event with BlogHer handmade, which I am attending in September.
Are you going to Alt Summit? I'd love to meet up!
Related posts: