brooklyn, we go hard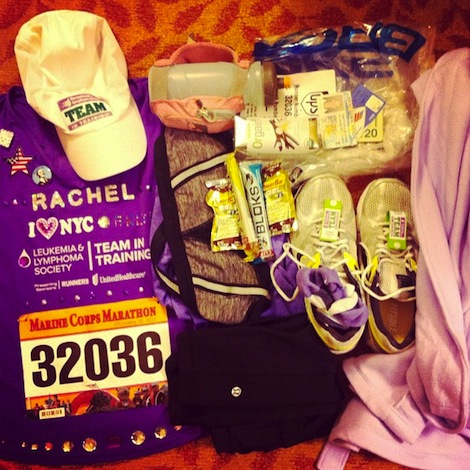 A photo of all of your race gear set out the night before is sort of a tradition… so here is mine for tomorrow's Marine Corps Marathon. Racing singlet, number, bra, tights, hat, water bottle, fuel, shoes, socks, and a big robe to wear in the morning to stay warm. Lots of stuff for a five-hour adventure!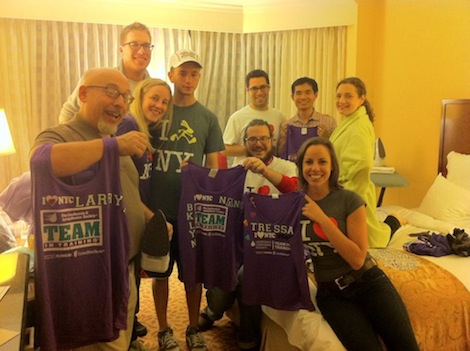 This is our awesome team tonight adding the final decorations to our singlets. I wish I could see them all cross the finish line tomorrow… unfortunately, I will still be running when most of them finish, but I can't wait to hear all of the race stories. I really wish I could see Travis finish! This is his first marathon, but he seems totally chill and ready.
Ok. It is 11 pm. I better get to sleep.
Also: our theme song.
Related posts: