December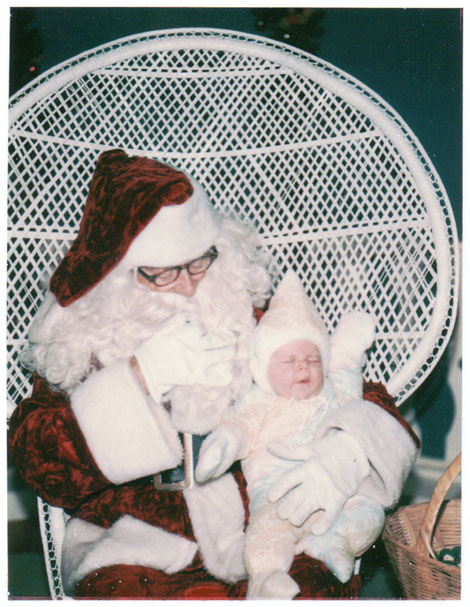 I am astounded that it is December. I have barely gotten used to writing 2011 on things! But I am definitely in a holiday mood. I am preoccupied with peppermint and santa hats. For the first time in years, I am actually pulling out a few holiday decorations. And, we are running the annual Brooklyn Jingle Jog next weekend. And, I plan to make cookies. With sprinkles.
It is the holiday season!
Above is a photo from 1980 of little Travis with Santa. I love it.
Related posts: