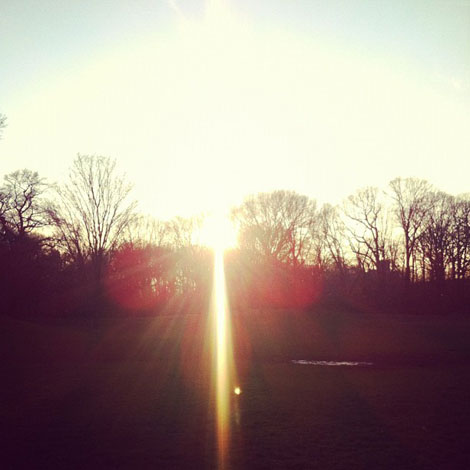 Sometimes (actually most times) I really dislike self-help style blog posts that try to give life coaching tips in short, profound statements, like "follow your dreams" or "be yourself." Without specifics, it may feel inspiring to read things like that, but does it really help anyone in any measurable way?
…that being said, I am thinking a lot about these top five regrets of the dying today. This statement in particular struck me: "I wish that I had let myself be happier."
Is life something that just happens to you? Or, is it something you shape and create? I don't know if there is an ultimate answer — it is probably a combination — but I am working hard to believe the latter.
———
For 2012, I am asking myself these questions:
What do I truly enjoy?
What do I truly want?
What do I have to offer?
It sounds philosophical, but really, I want to answer the questions as honestly and basically as possible. I don't want to leave happiness to chance. Want to join me?
Related posts: